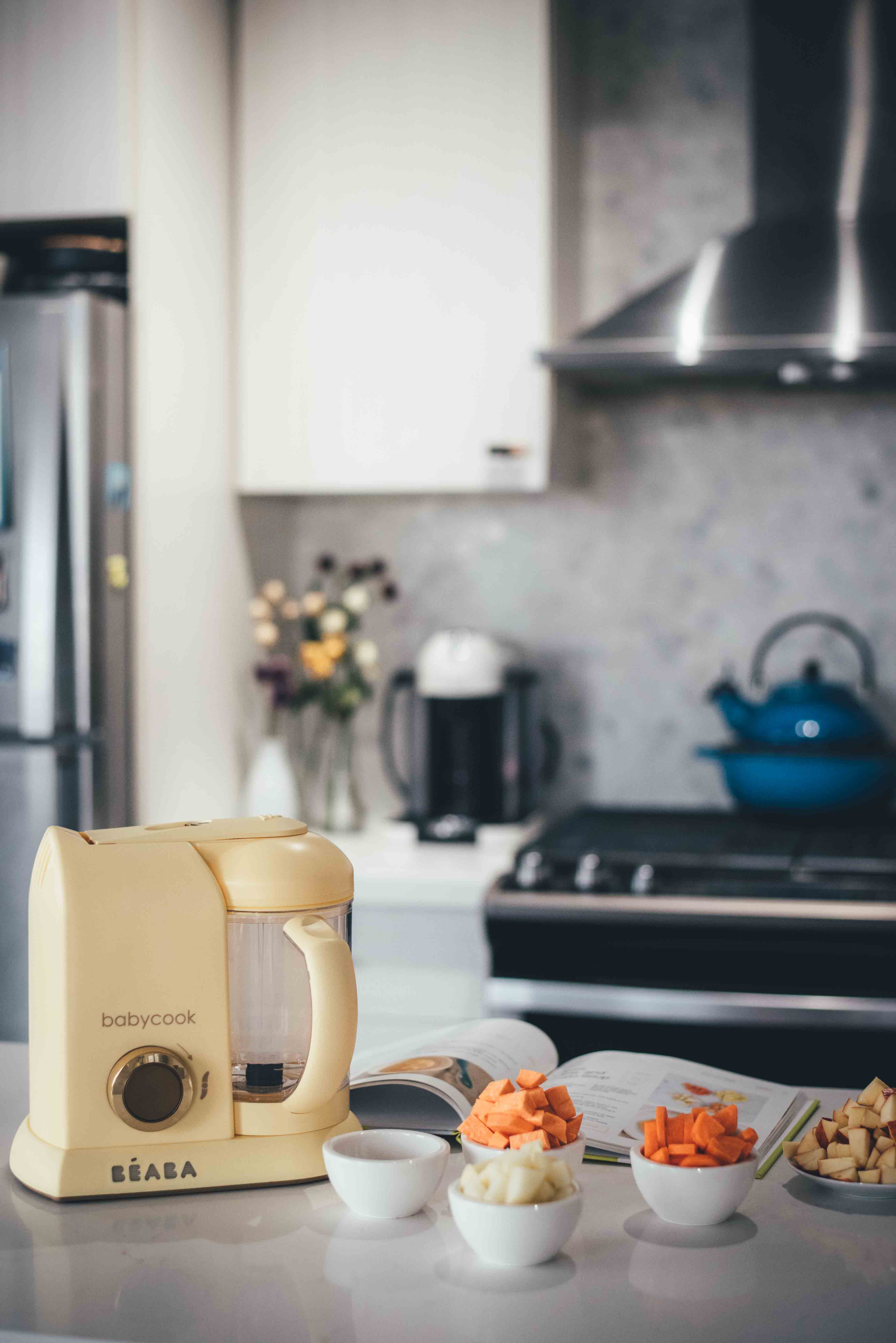 Our son Sterling was always super interested in what was going on at our dining-room table during meal time, so when his doctor encouraged us to start him on food just before he turned 6 months, I was excited to get experimenting with flavours and textures.
I started with the basics as recommended; oatmeal, apples, bananas and quickly began to learn his favourites like squash, sweet potato and pumpkin. Over the last few months, we also tried new textures for him like chicken and cottage cheese (not together) and stronger flavours like Kosher Sour dill pickles (which he loves to suck on and has helped with teething) and peanut butter (he tried it really early with the Israeli snack Bamba).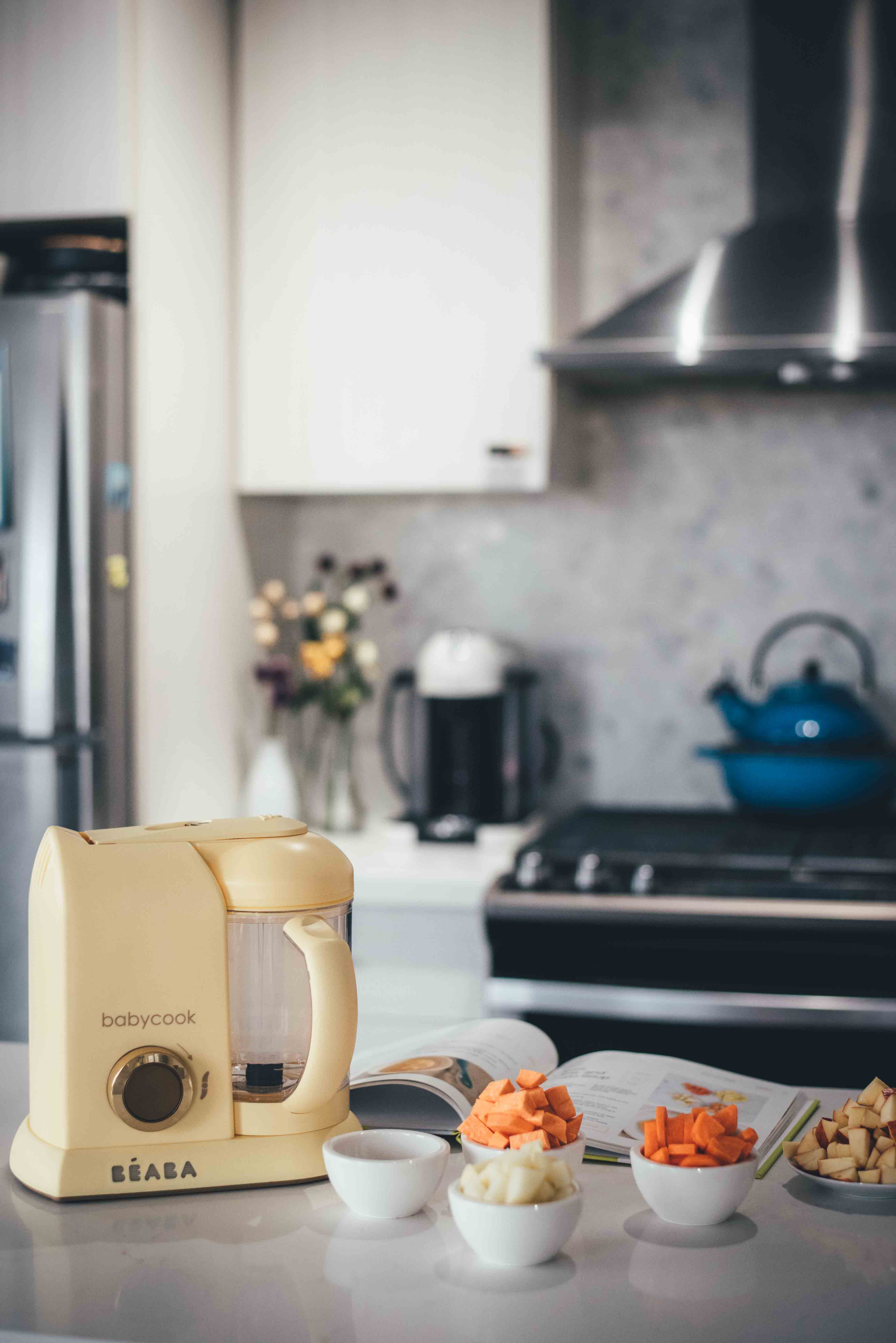 It was time to start developing those taste buds and blending more complex flavours together. And with that new task it was time to breakout the Beaba Babycook Pro, a 4-in-1 food processor that steams, blends, defrosts and reheats baby food with ease.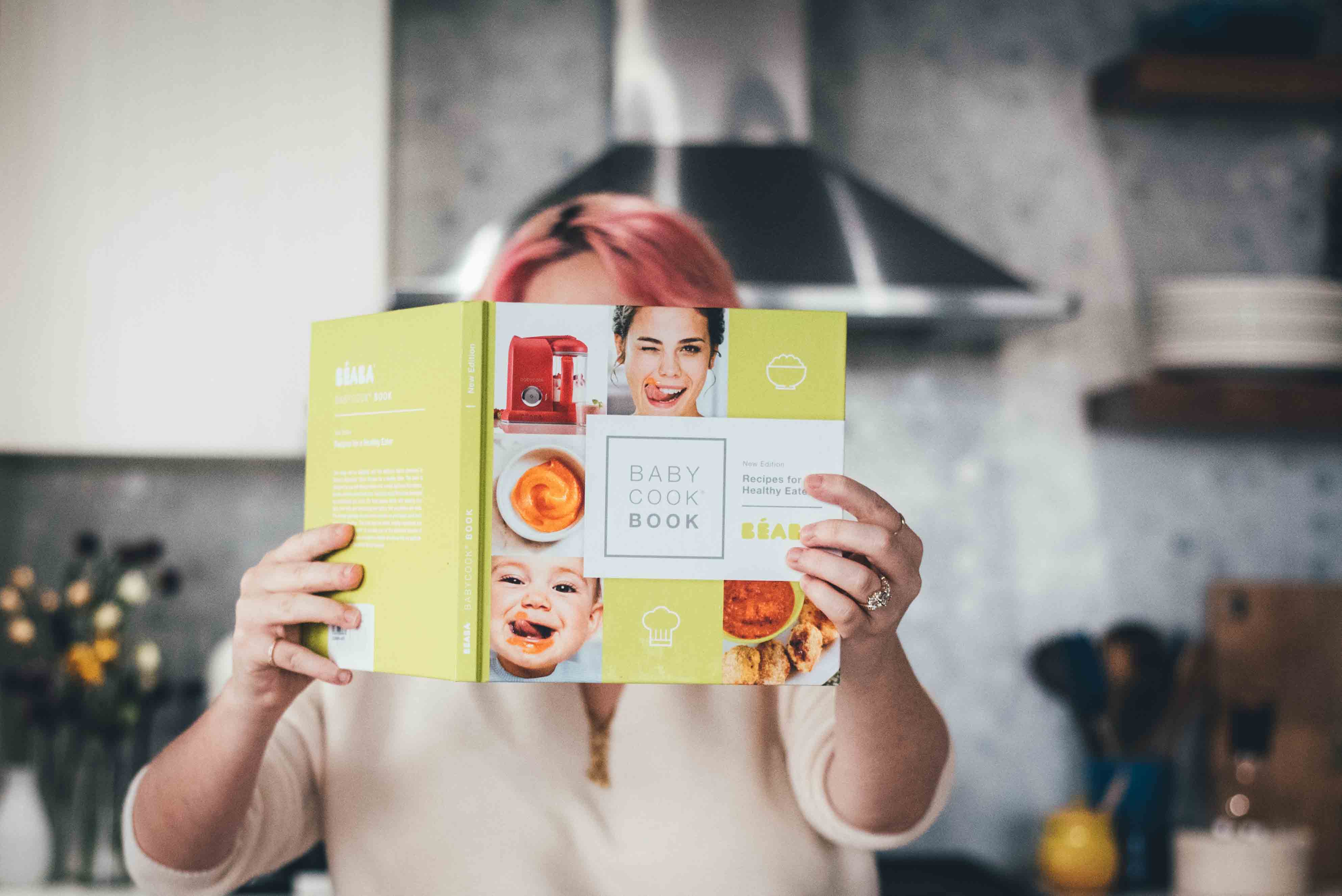 This machine makes preparing for Sterling so easy. The jar is large enough (1100 ml) to fit all of the ingredients for all of the recipes I've prepared. And most of the recipes from the Beaba Baby Cook Book are as simple as chop and peel (as required) add water, wait 15 minutes while it steams and then blend. Here are two different cookbooks by Beaba, one for baby and one for mama, but you can pick up this one in store at West Coast Kids.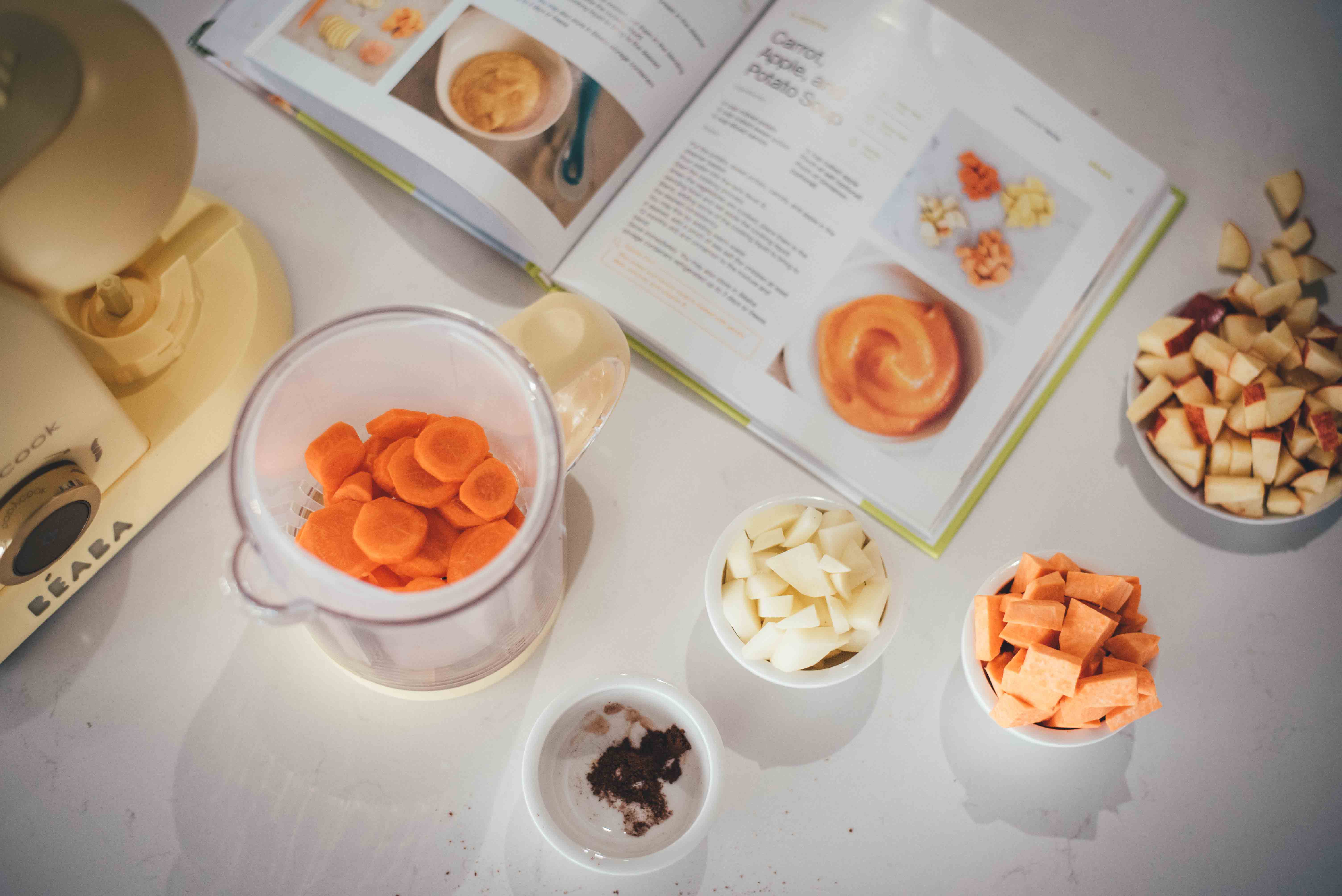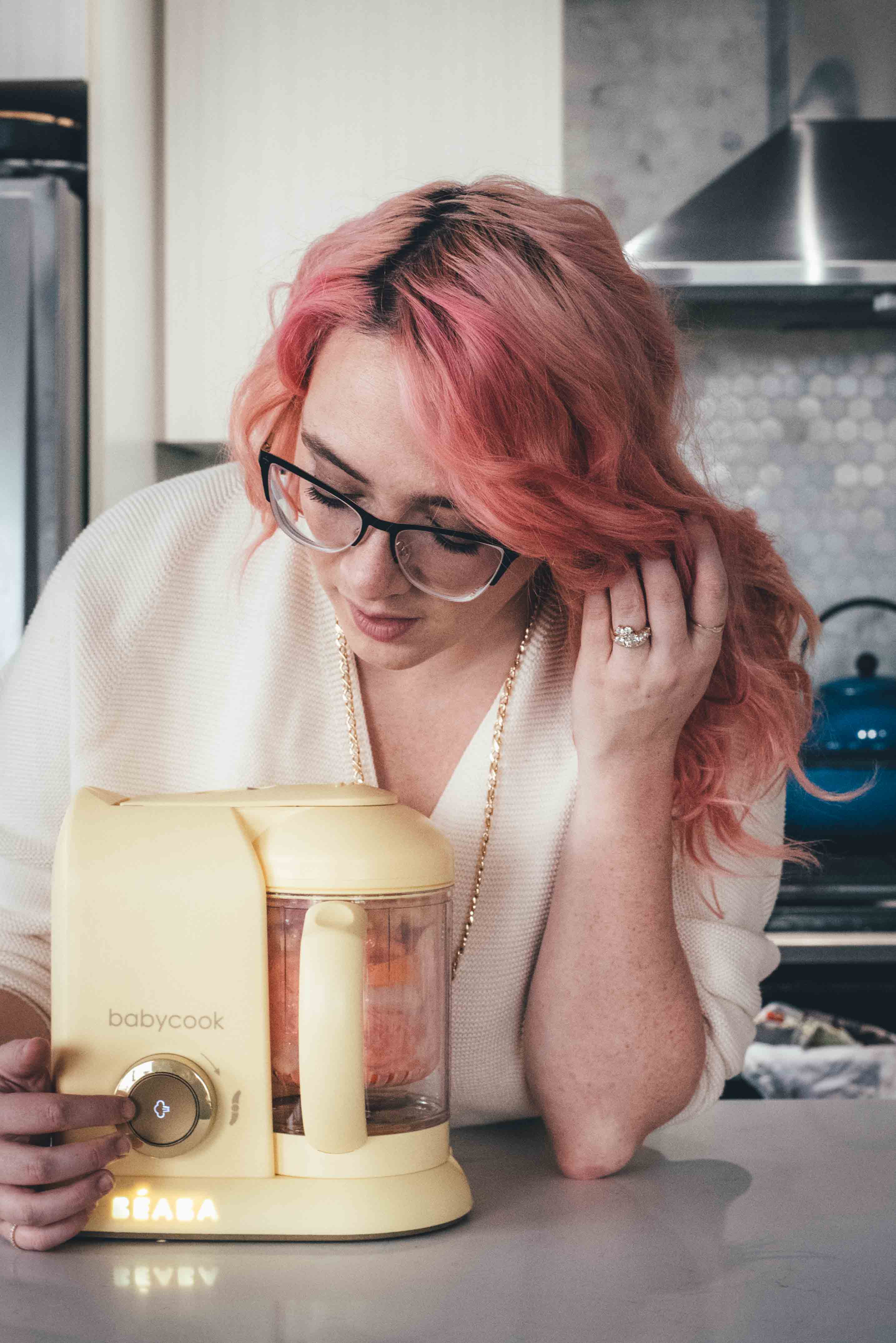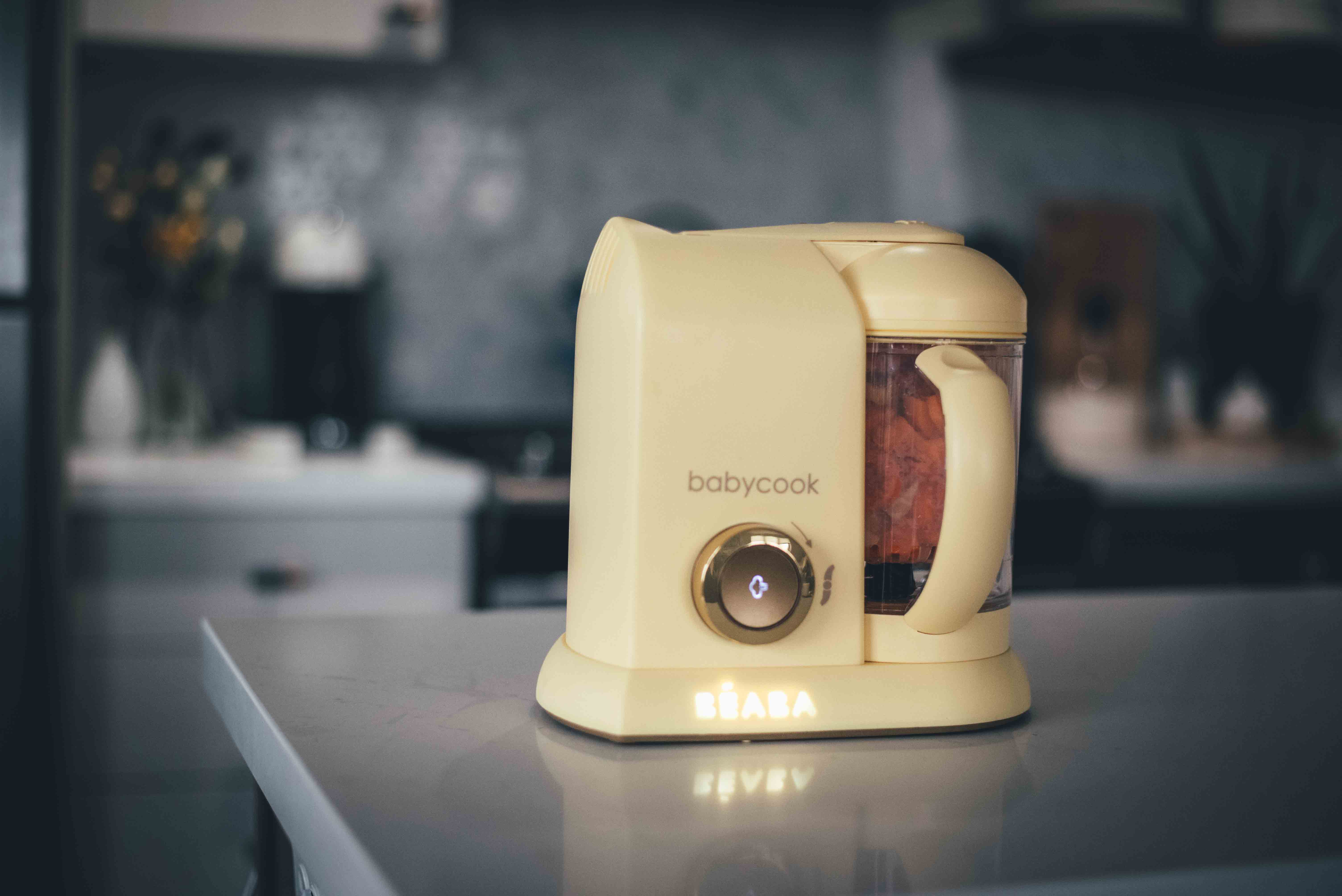 The machine shuts off once it's completely cooked and you simply remove the basket and set aside some of the water that you'll add back in to create the desired consistency during the blending process.
A current go-to recipe that Sterling has been enjoying is the Carrot, Apple, and Potato Soup, with a pinch of cinnamon.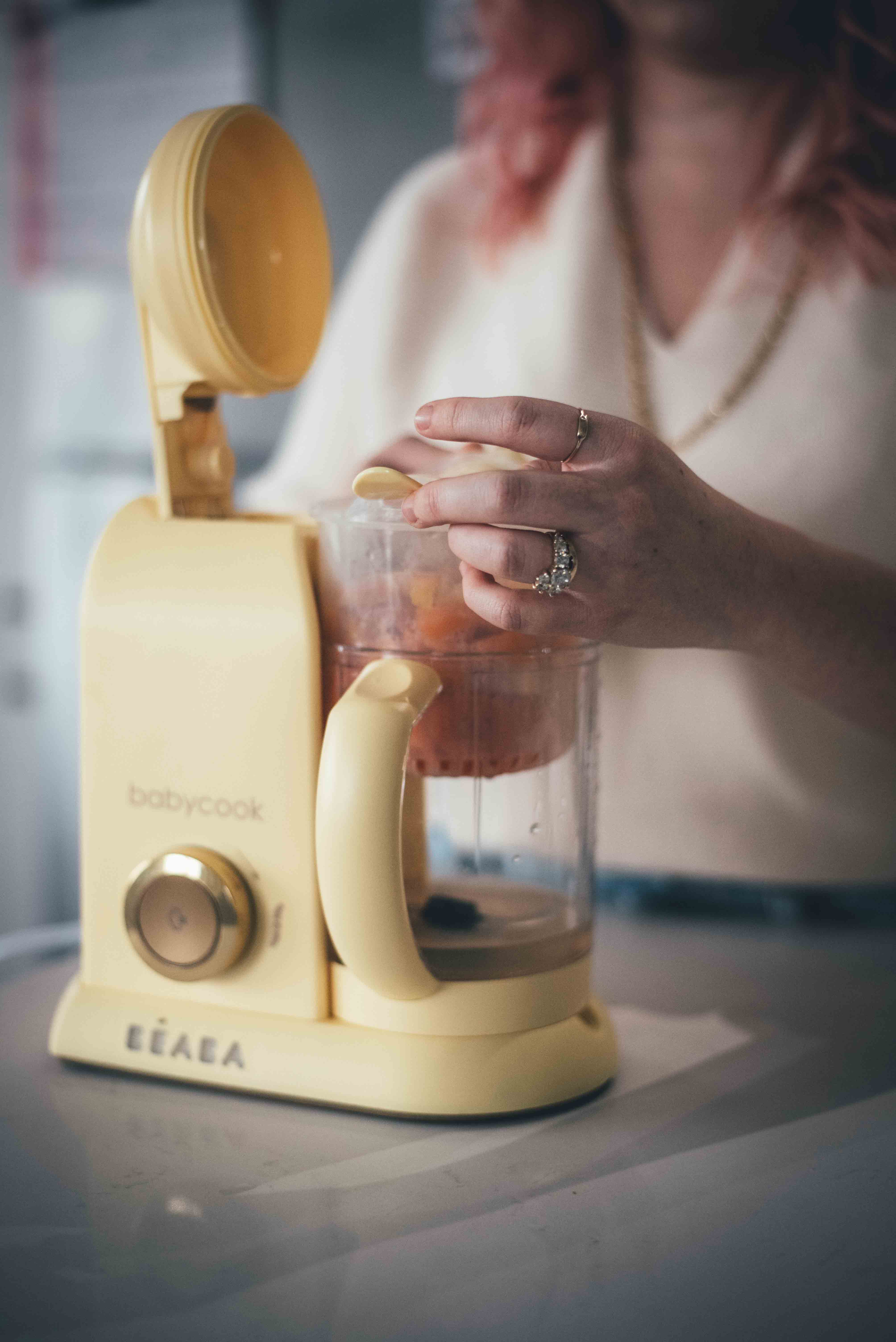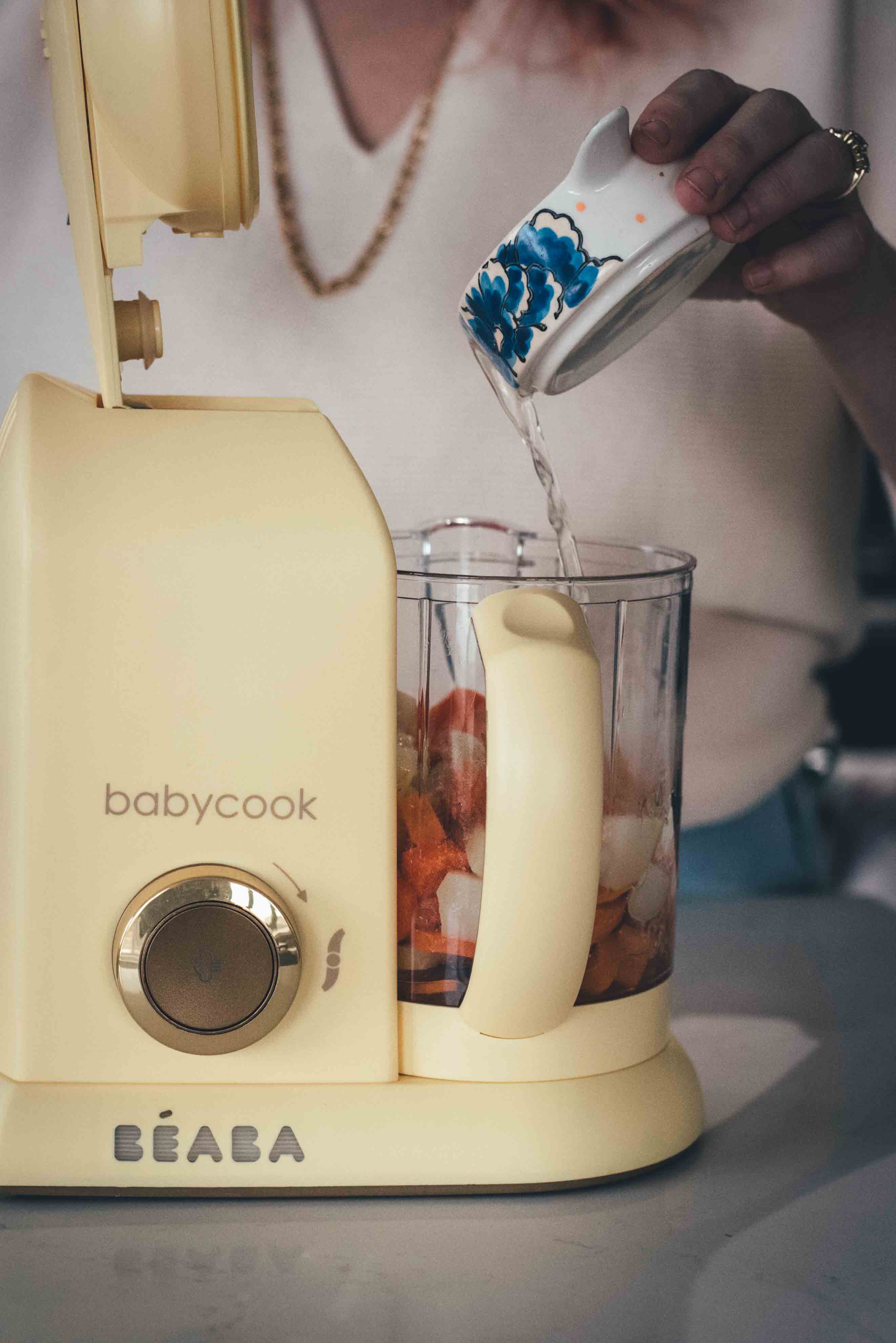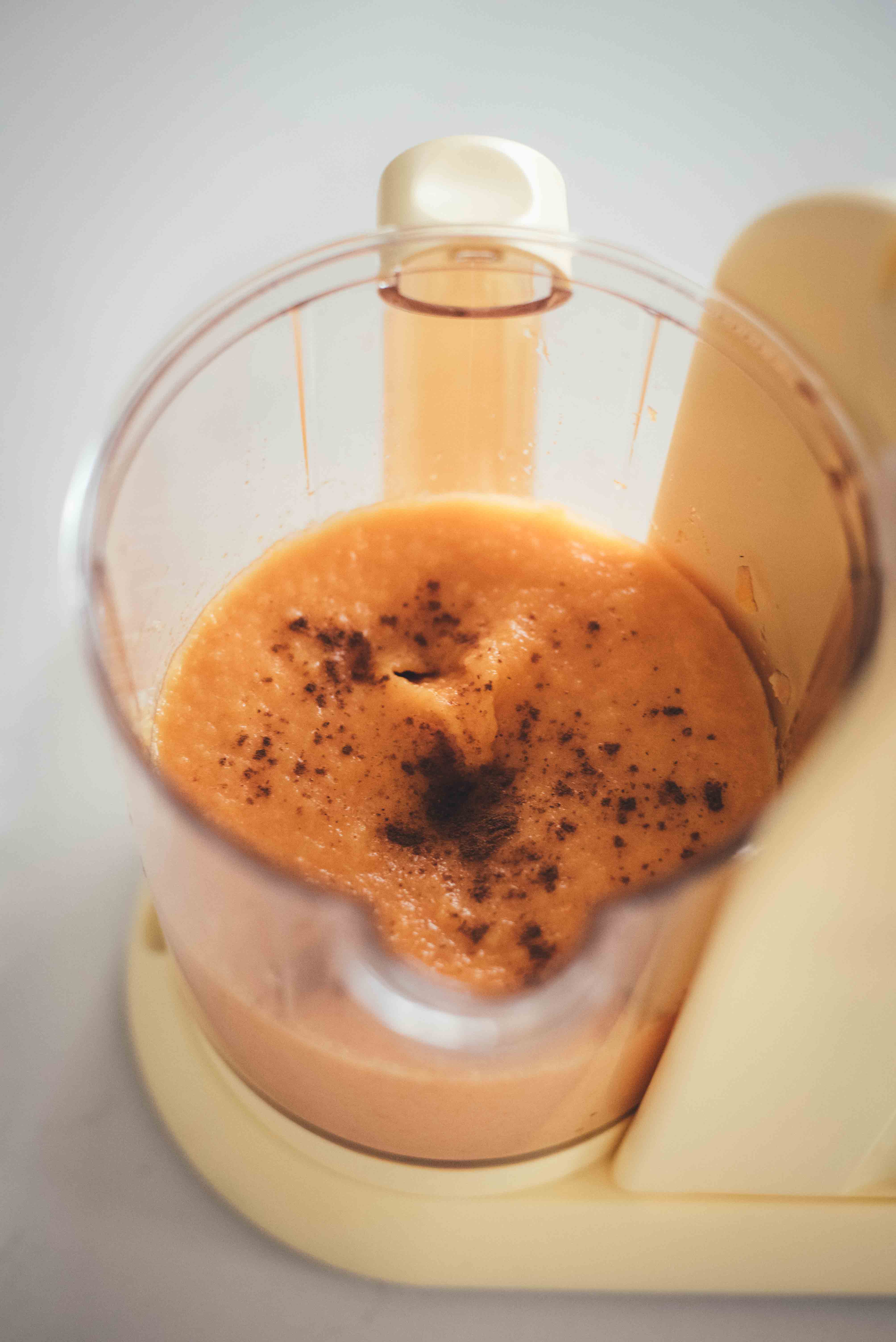 When Sterling tried this soup, it was love at first taste and I've made another batch to freeze for those meals out of the house, or when time is limited. I love the Kushies SiliTray, made from food-grade silicone, making it easy to just pop out the perfect portion.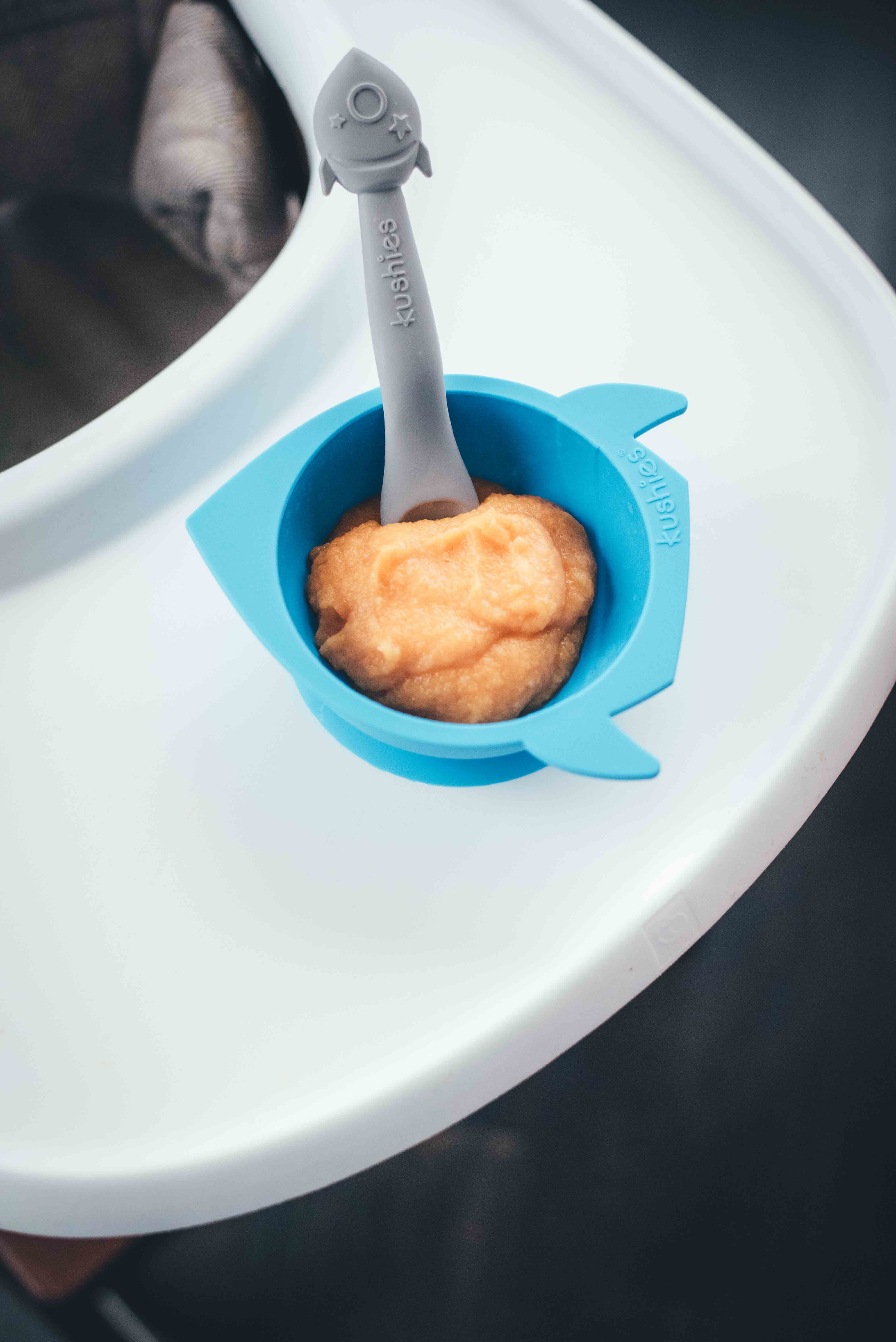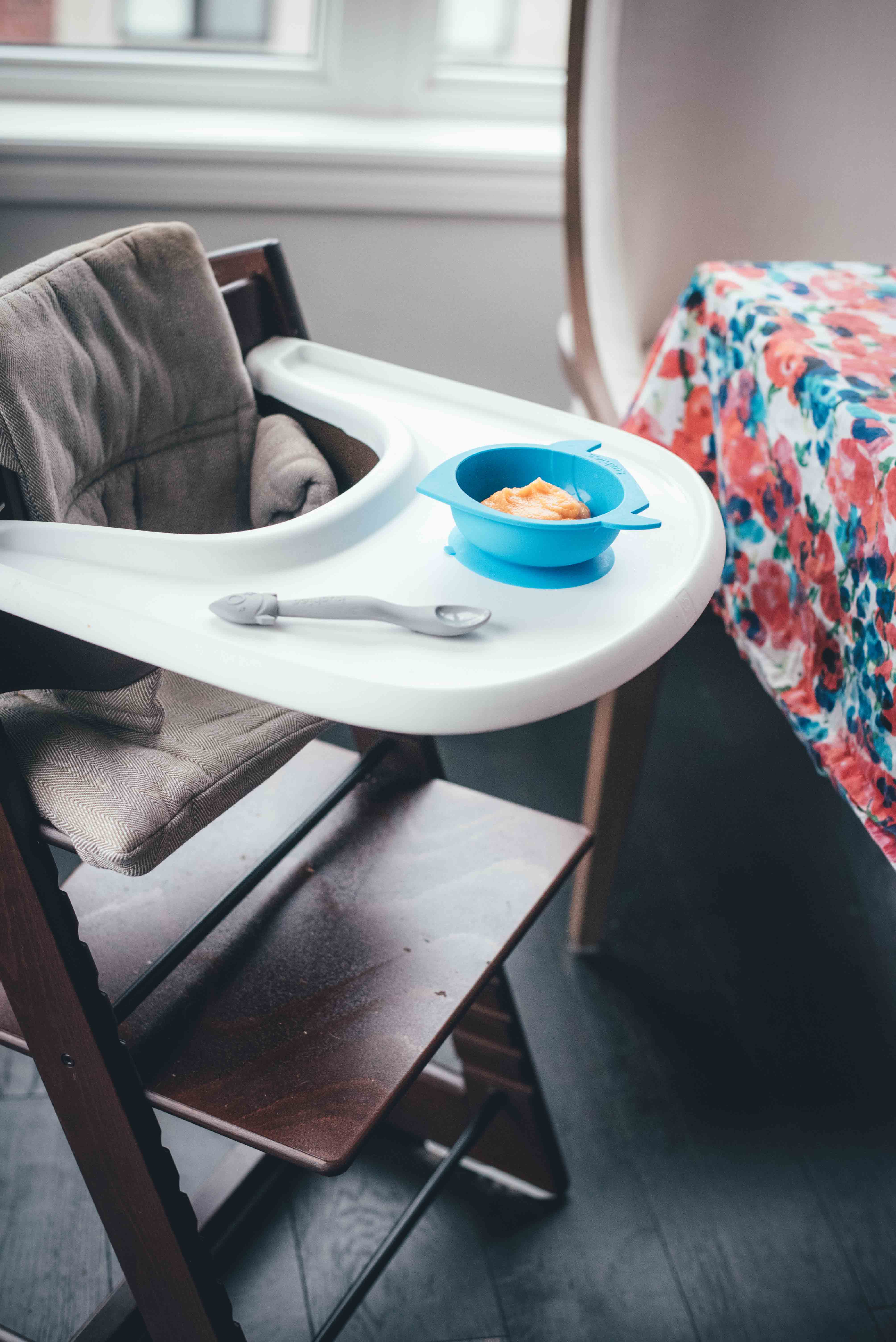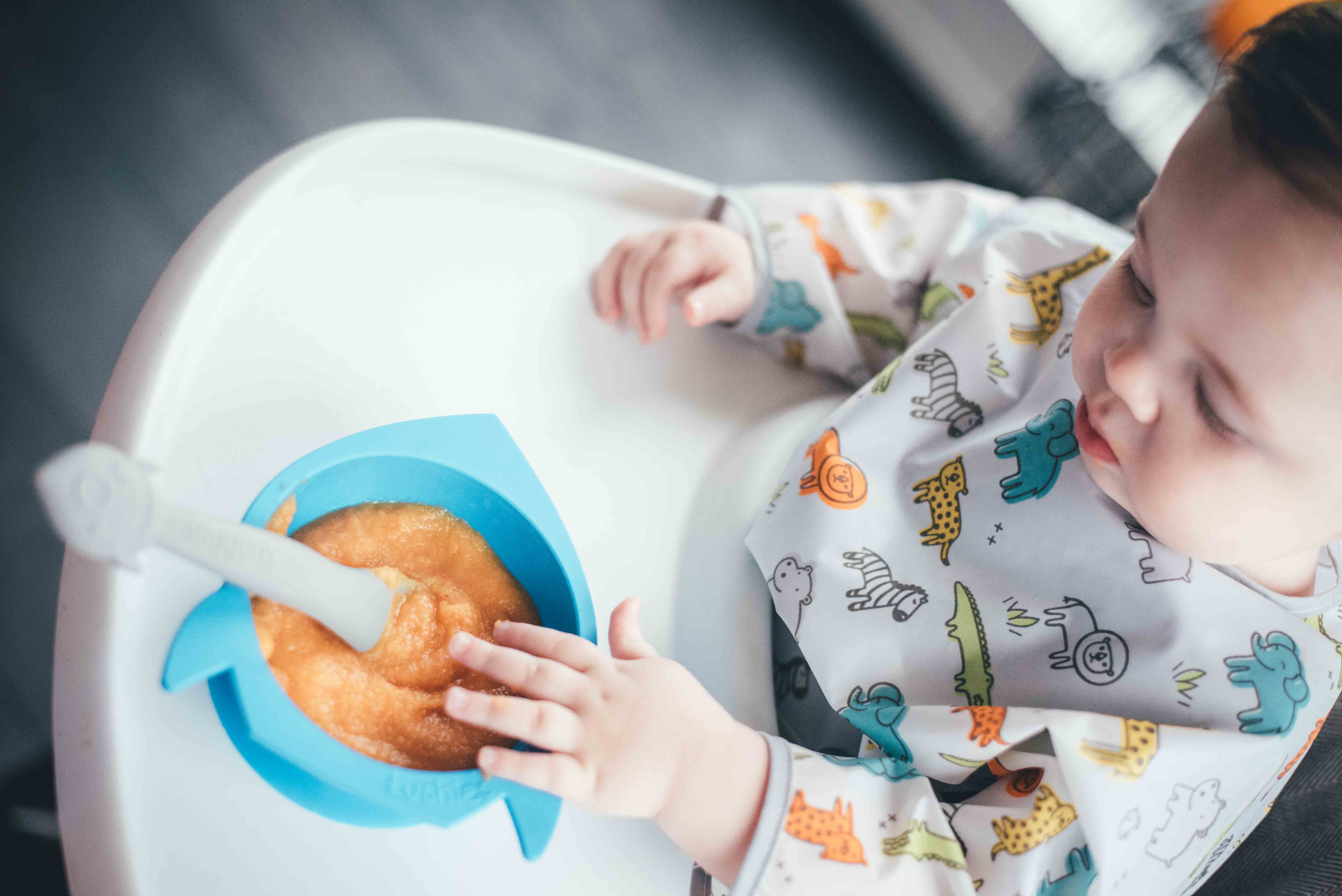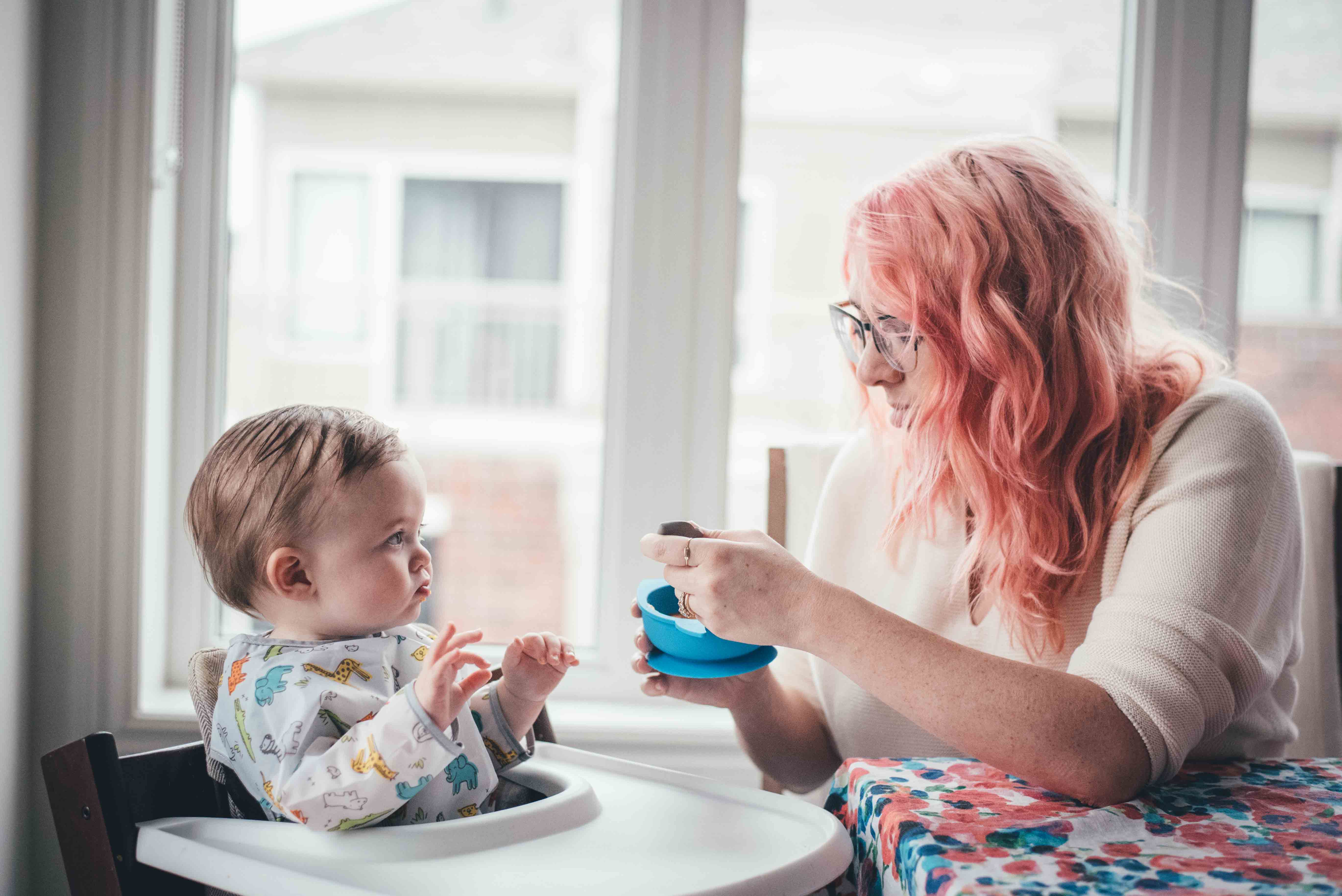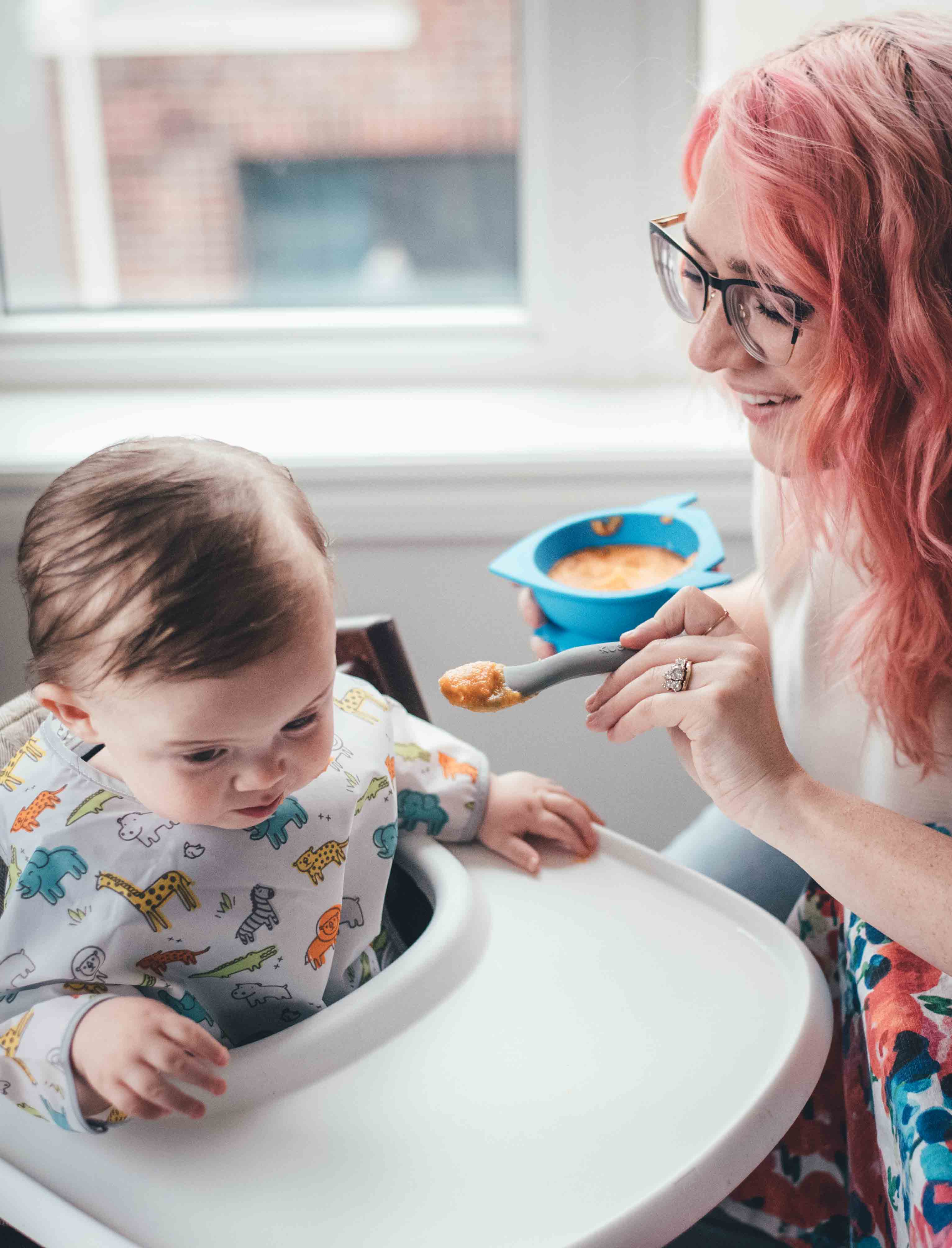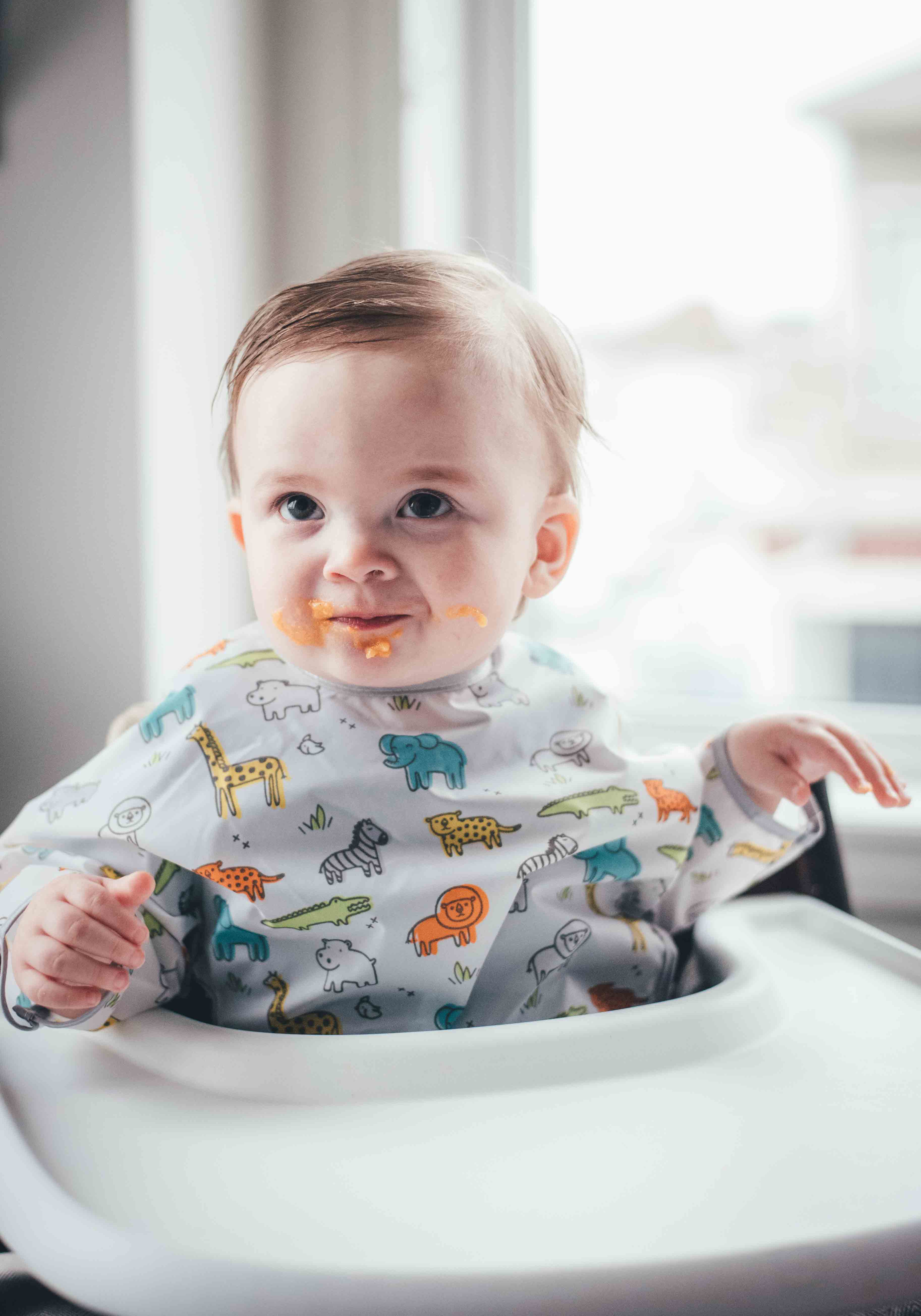 Another favourite recipe from the Beaba Baby Cook Book, that Sterling devoured was the Apple Raisin Compote that can be served on top of oatmeal, pancakes or toast.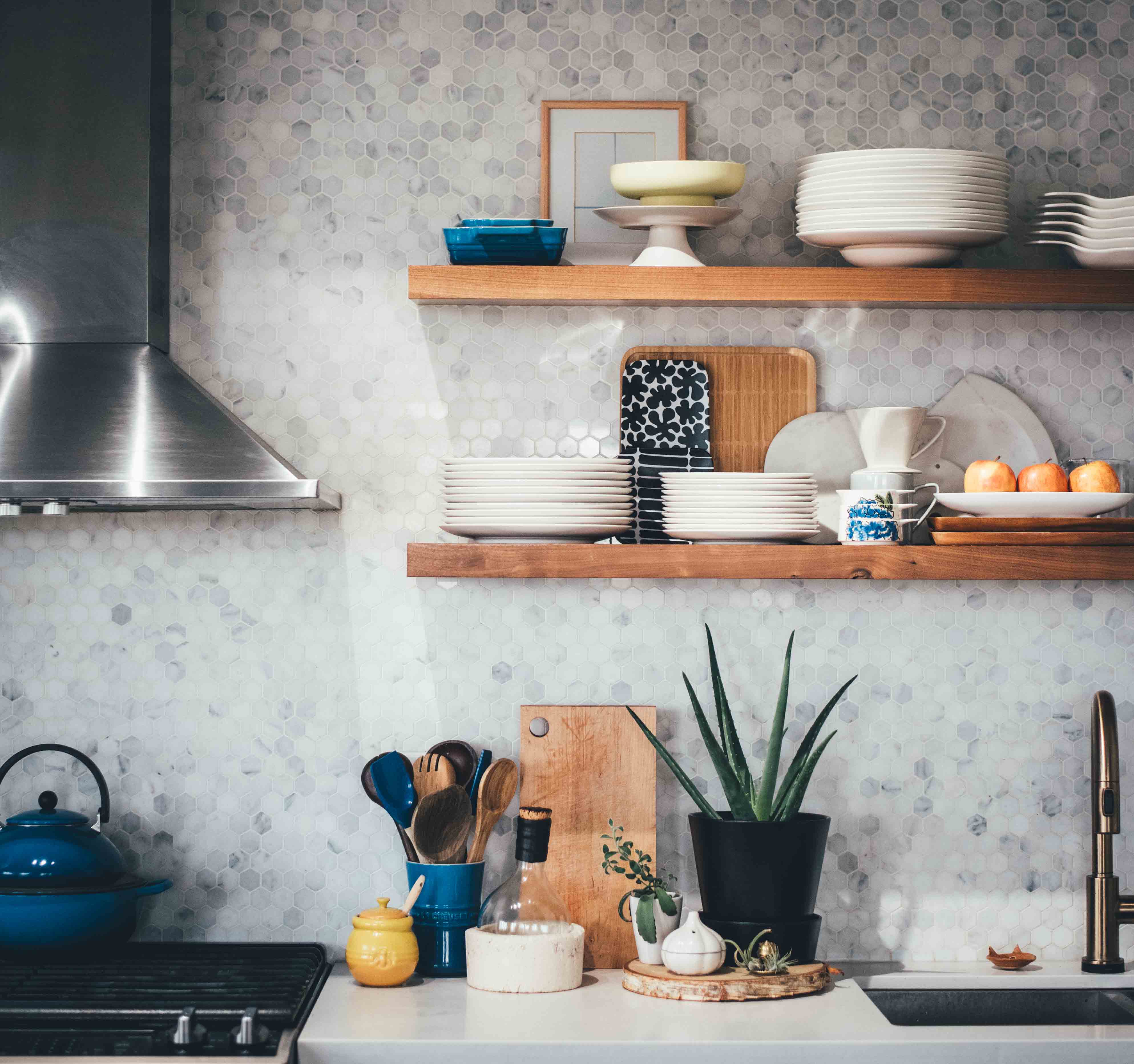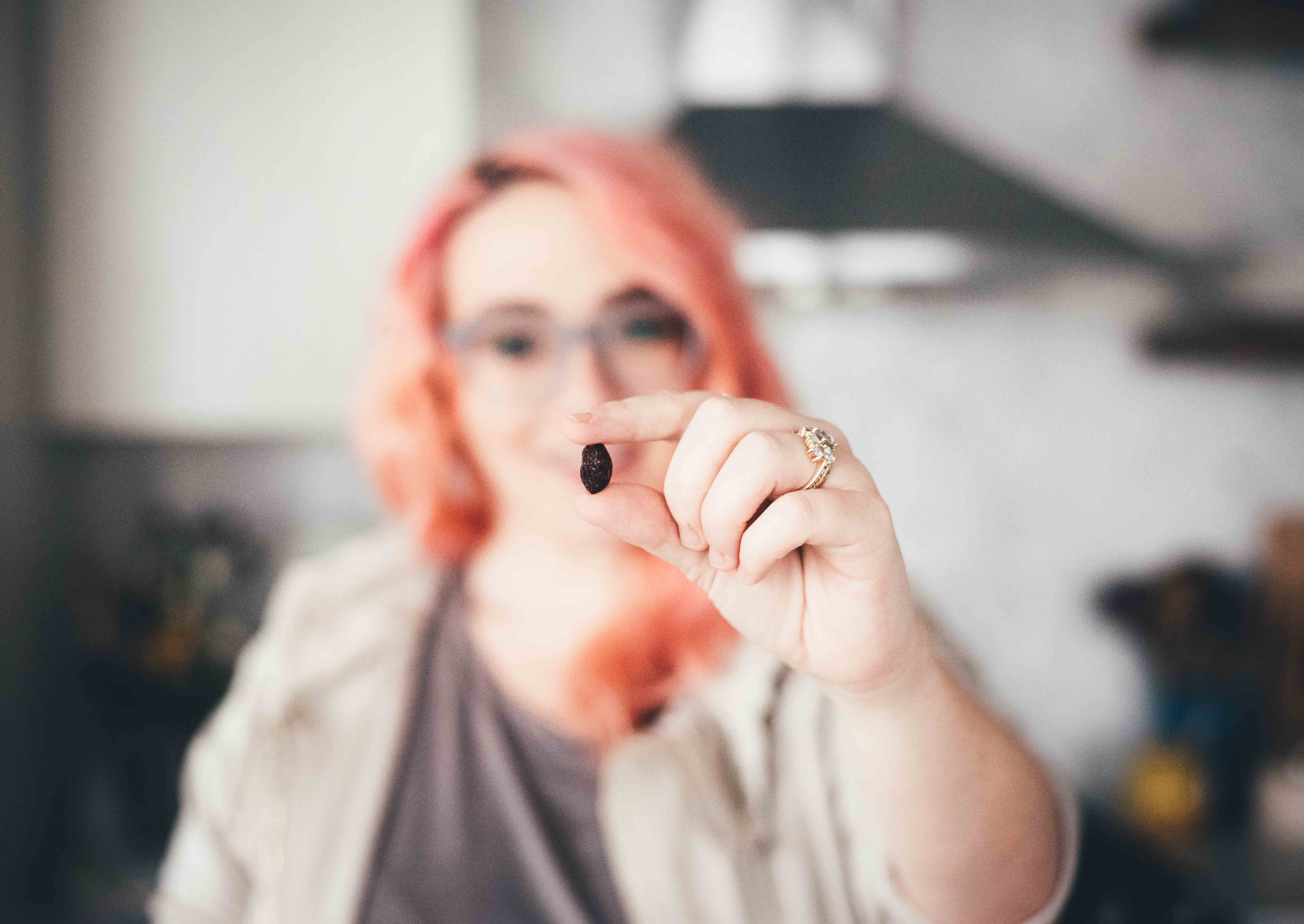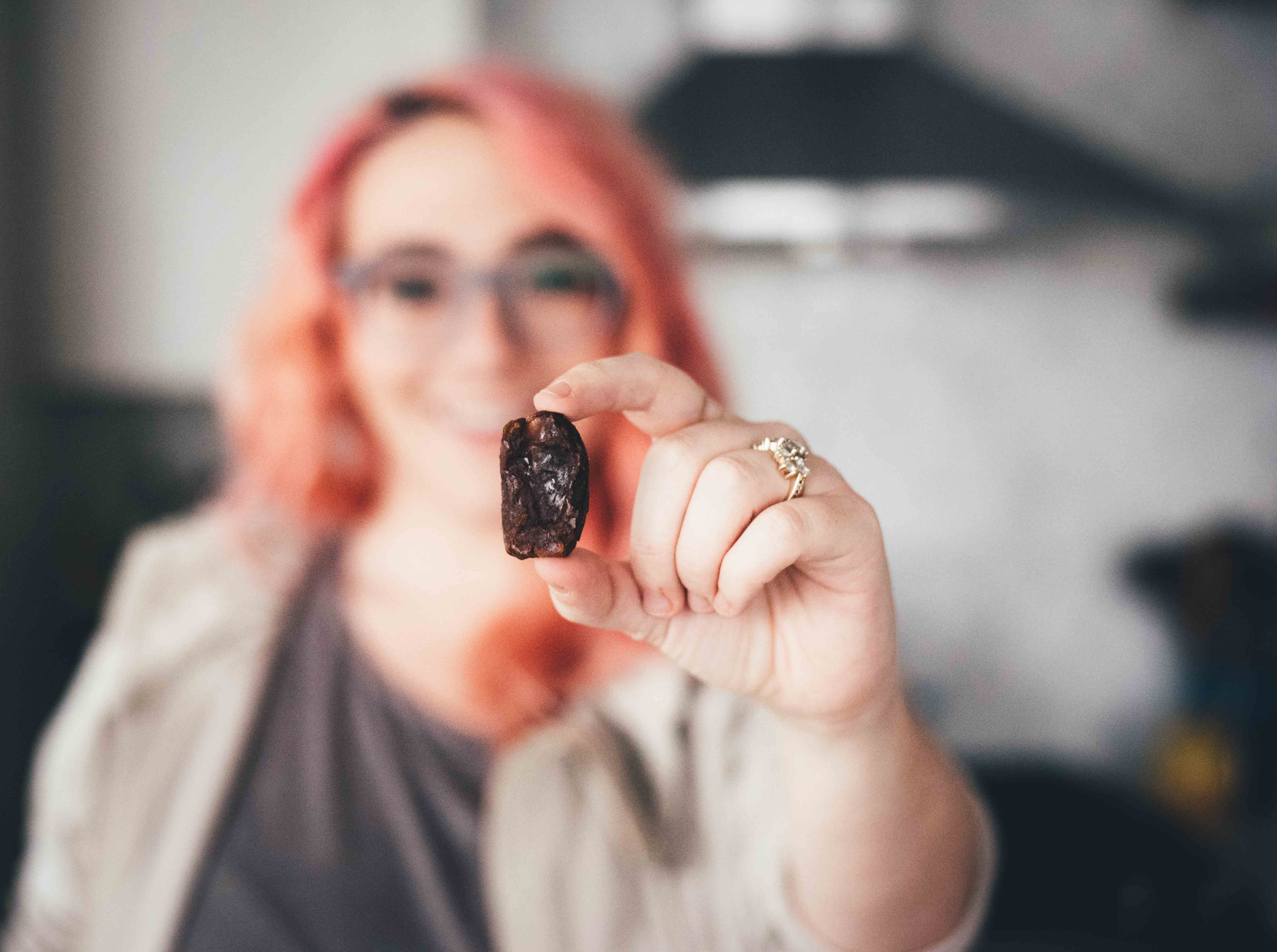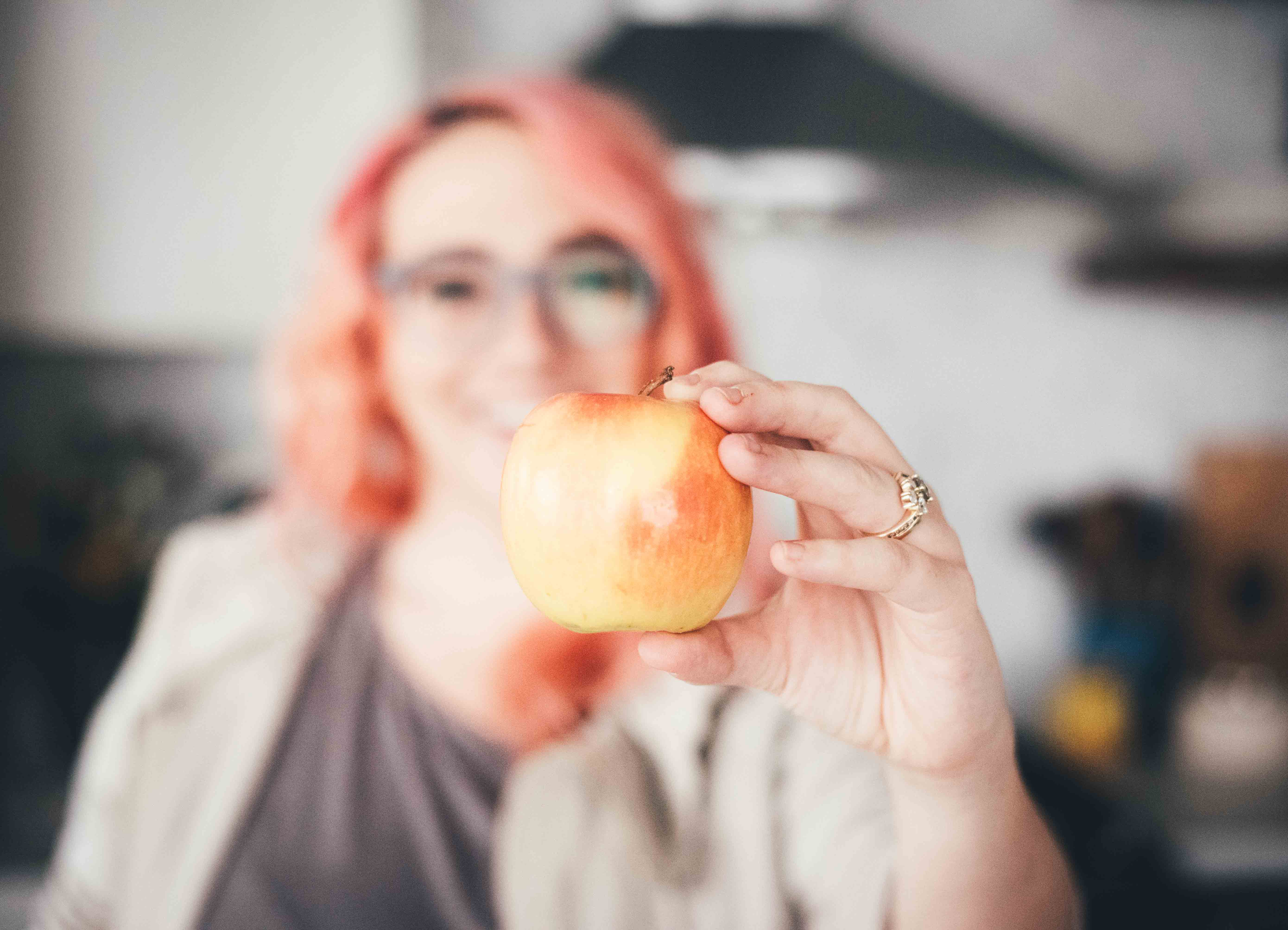 With half a cup of cubed apple, 1 pitted date and only 10 raisins, this simple recipe is filled with fiber, vitamins and minerals ensuring Sterling is getting all of the right things from his food.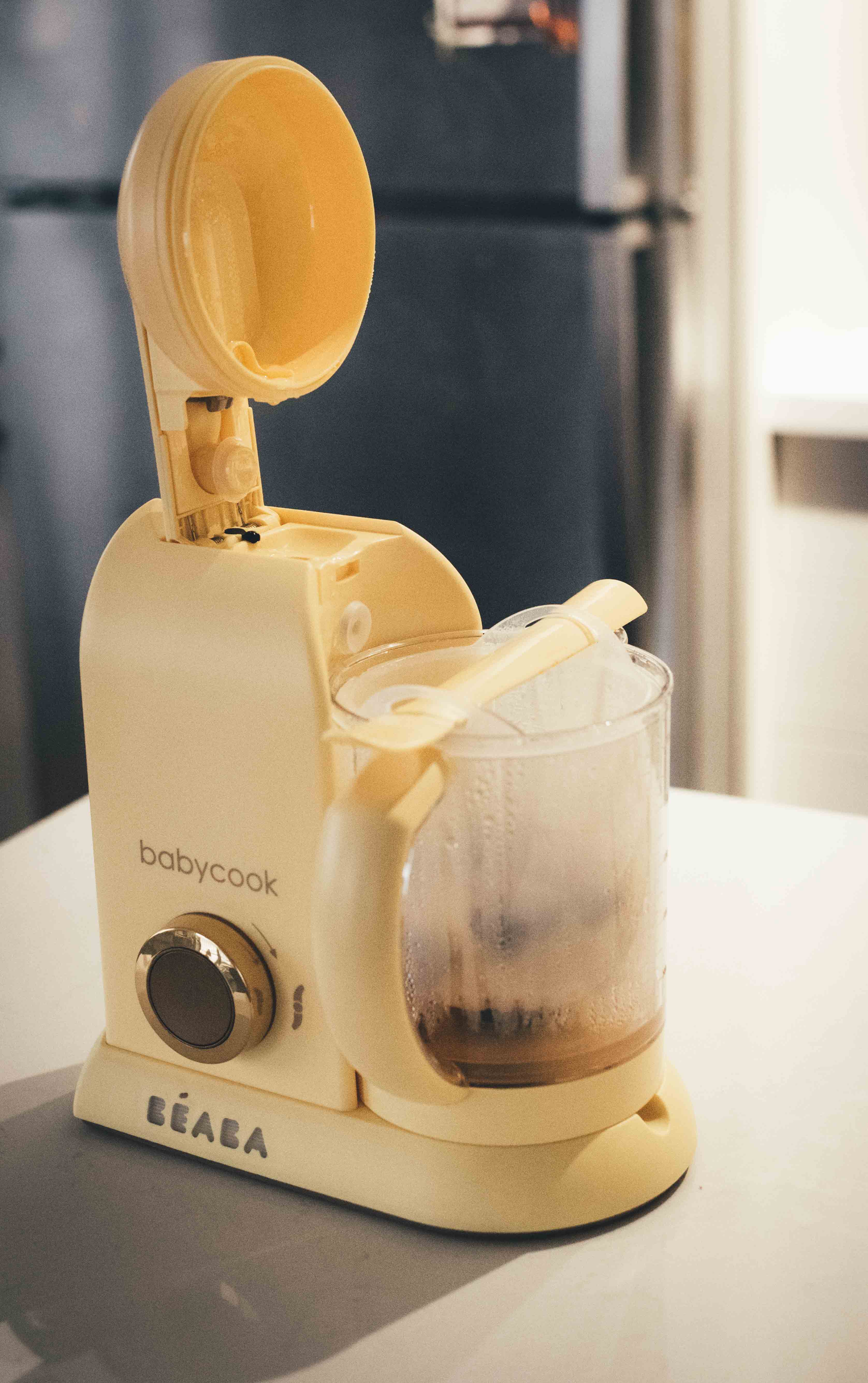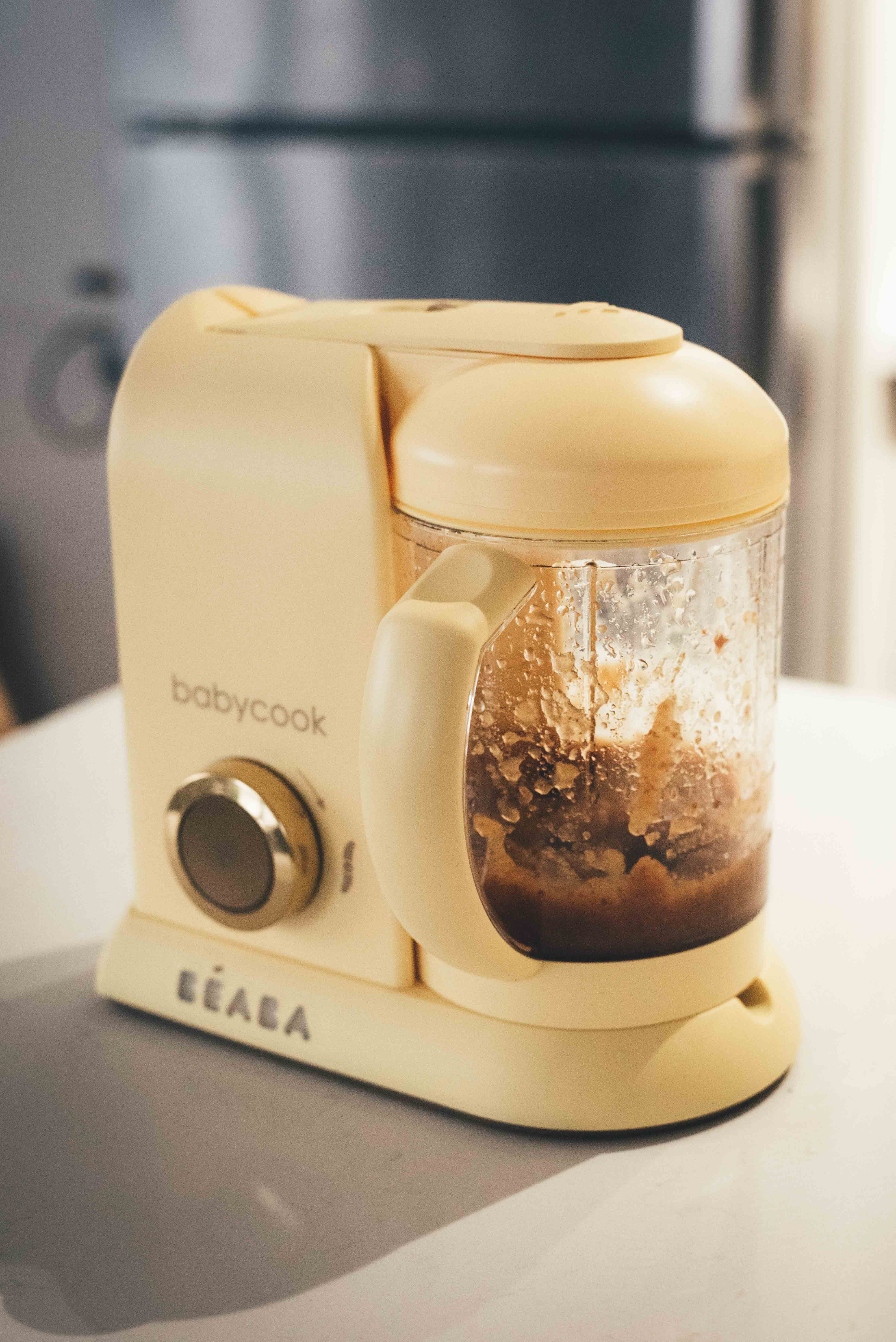 I served this compote as a part of his breakfast along with cottage cheese and half of a mashed banana. This adorable Kushies SiliPlate has a strong suction that sticks to his high chair and the fact that it's dishwasher safe makes it one of my go-tos.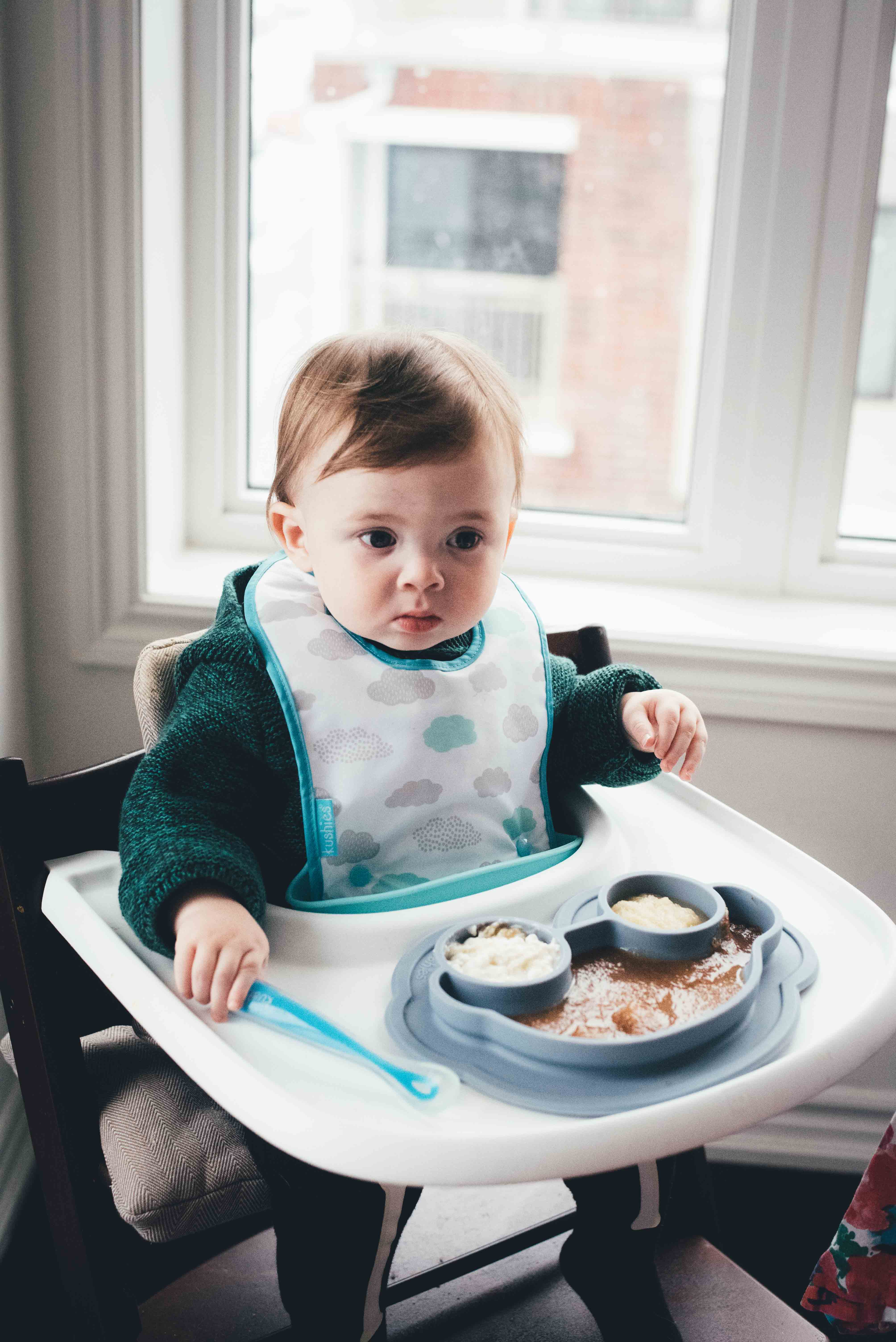 I also have an assortment of the Kushies' bibs that help keep Sterling's clothes clean. I love that most are spill and waterproof and that they are made in Canada. They also have a pocket (this one is made from a food grade silicone) so any crumbs or drops are safe from the floor and my pup Taco, who is happy to help clean up any mess that does make it to the floor.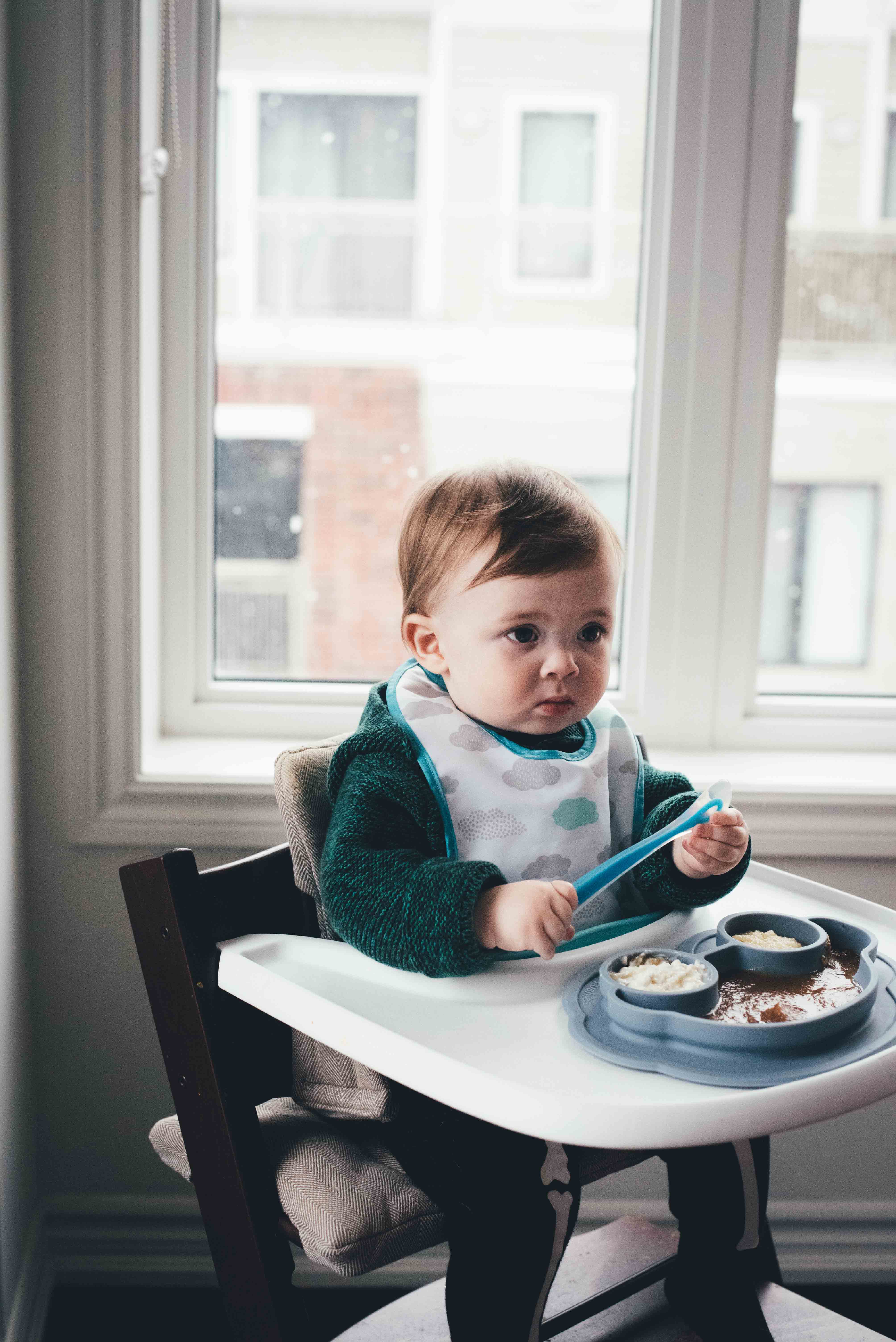 Read more about my love for his Stokke Tripp Trapp high chair here.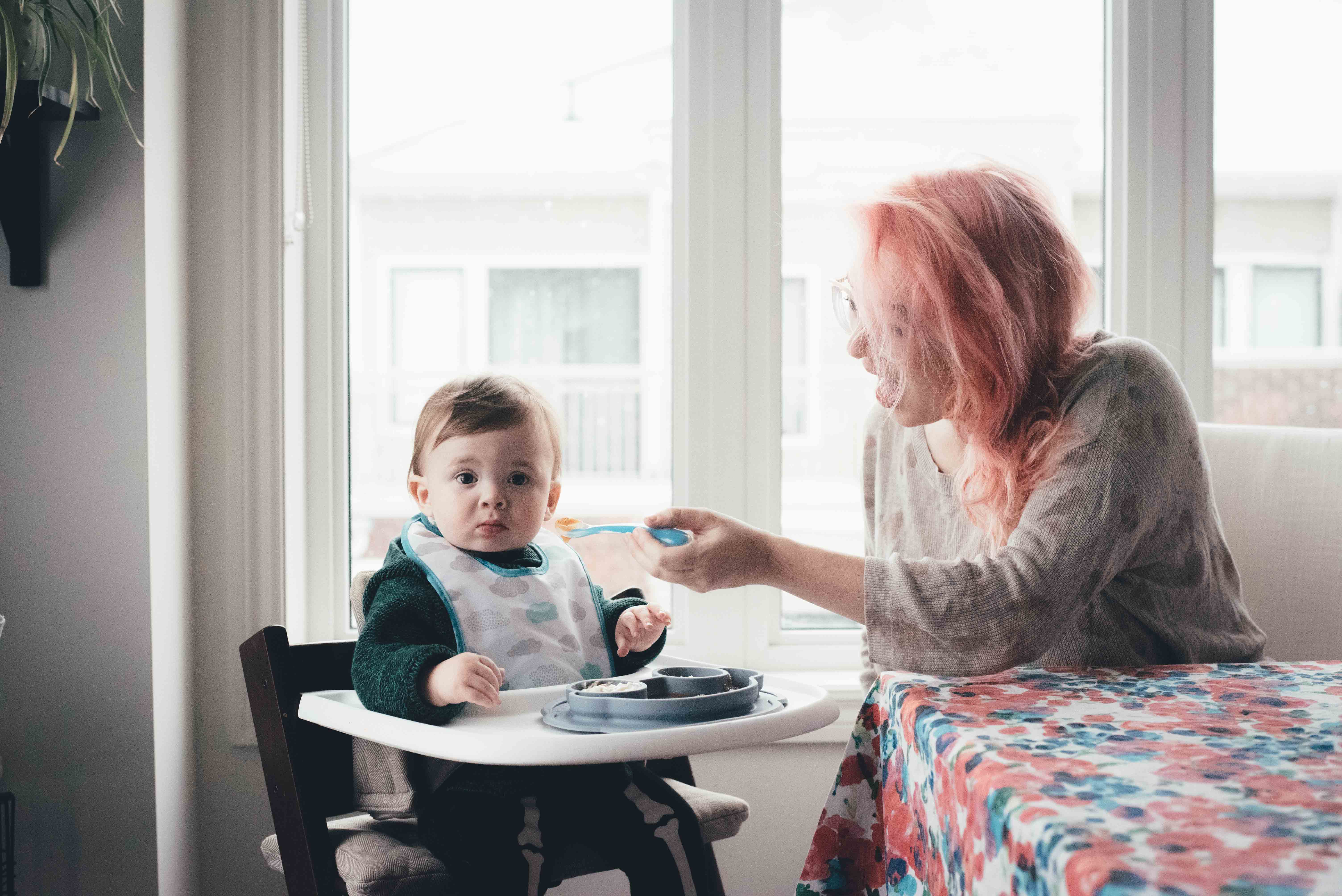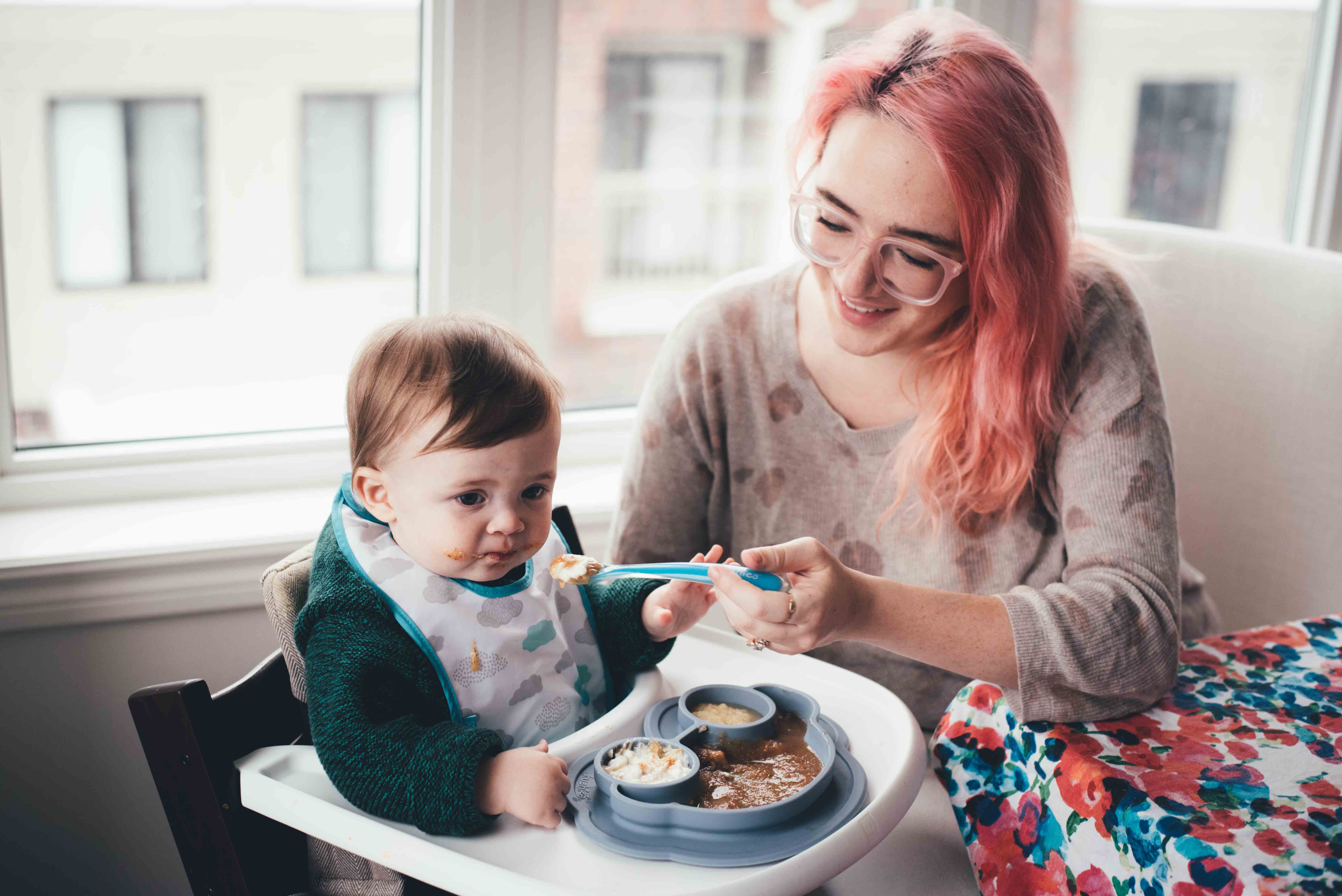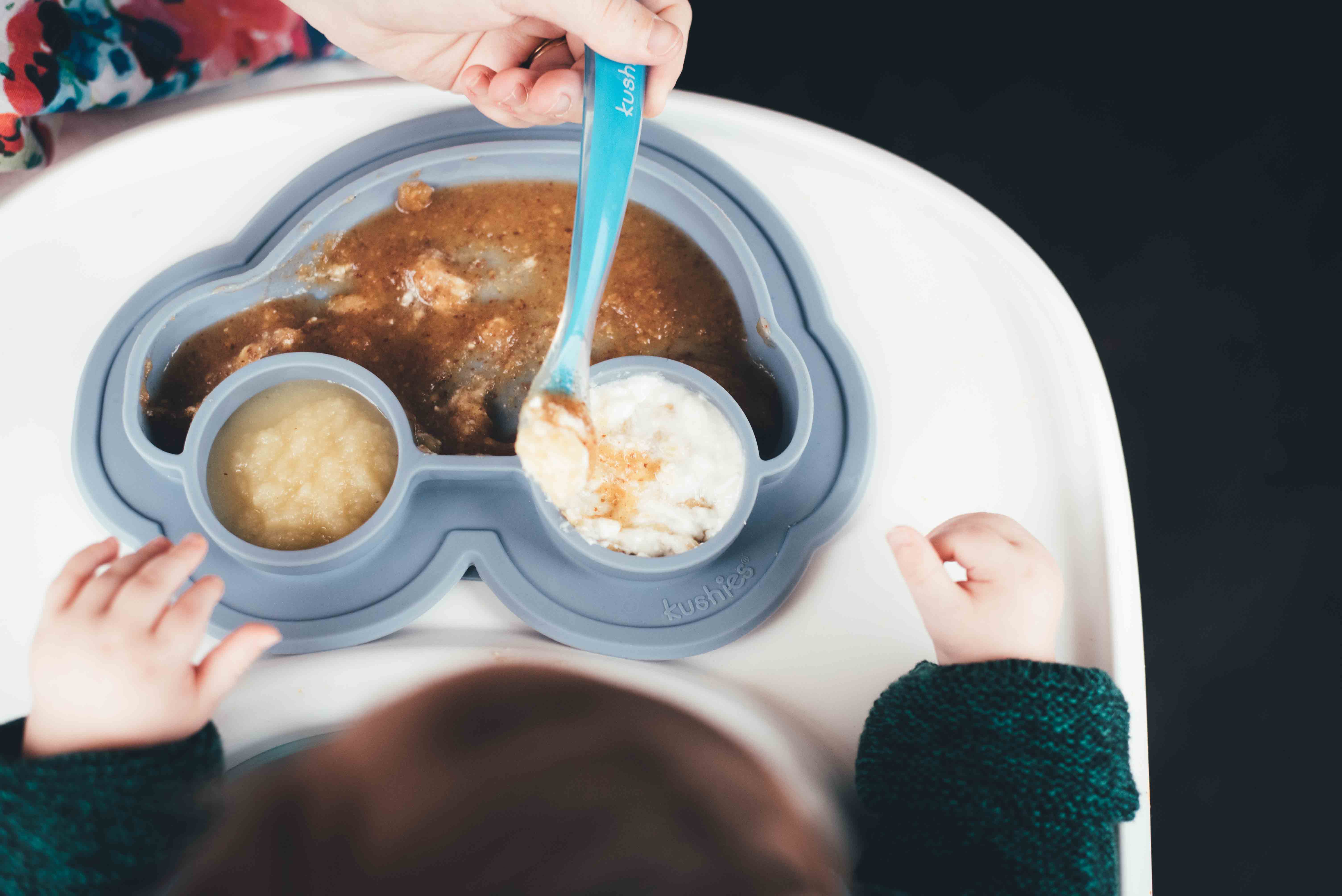 Thank you West Coast Kids, Beaba and Kushies for partnering with me on this post and helping me make Sterling's meals easy and nutritious.
Appliance: Beaba Babyfood Pro in Lemon. Plate: Kushies SiliPlate. Spoons: Kushies SiliFeed. Bowl: Kushies SiliBowl and Spoon set, Bibs: Kushies Waterproof Clean bib with sleeves, SiliSoft bib, Waterproof clean bib.