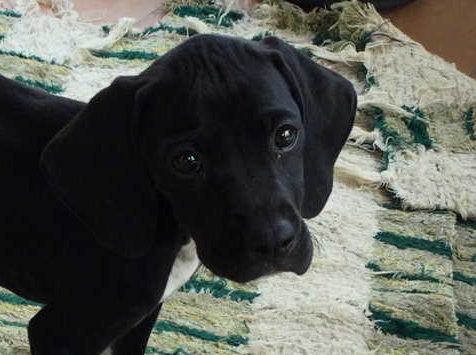 Shiva is a 10 week old female Pointer. Black with white dappled chest and paws! That describes gorgeous puppy Pointer Shiva. Abandoned at the beginning of the road down to the shelter in Spain.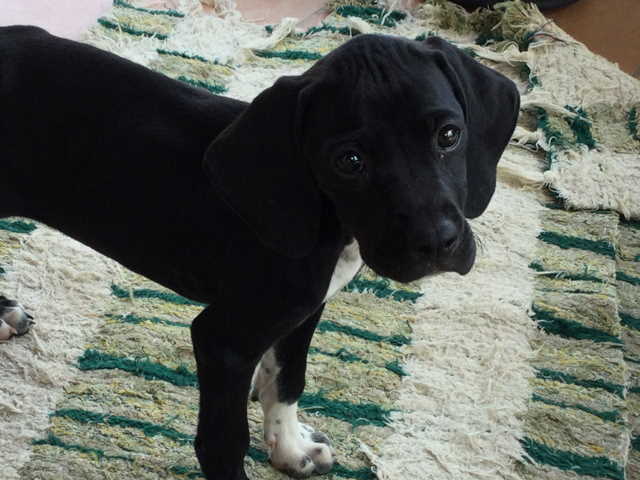 Approximately 8-10 weeks old in June 21 so could possibly travel August. She is a female Pointer and she loves to play and cuddle. Presently we are running all health tests and assessing for other dogs and cats, and walking on lead.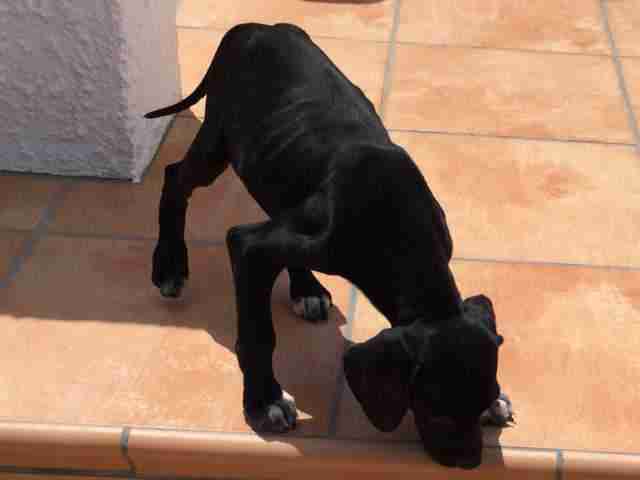 Foster Report : Very cleaver and alert puppy girl, she has adjusted to her new surroundings in foster quickly and loves the attention from my dogs and us humans ! – The cute meter rings at 10 !
Current location is in a foster home in Spain can travel to the UK in August if she has a home to go to.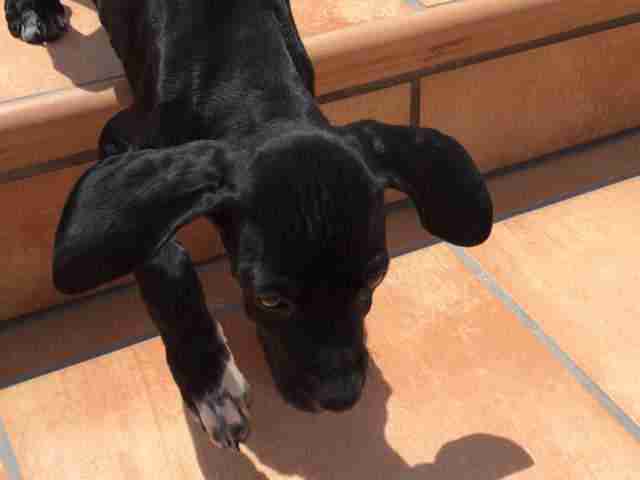 Adoption Fee : £495 – to be paid direct to the Spanish rescue to cover new, excessive, extra EU travel costs, via UK bank account.